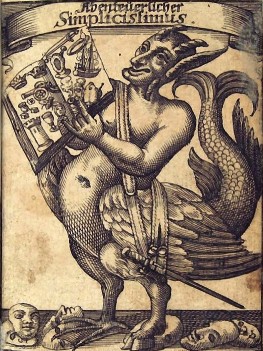 The Simplicissimus Ensemble was formed after a chamber music concert on 30 April, 2012. Ever since, the ensemble has been a returning performer to the most important concert halls (Palace of Arts Budapest, Óbudai Társaskör, Institute for Musicology of the Hungarian Academy of Sciences, Nádor hall), comunitiy cultural places (FUGA, Lumen, Szimpla Kert) and churches of Budapest and suburbs, had concert series in House of Art and Literature in Pécs. In addition, it gave live studio concerts to Tilos Radio three times. Furthermore, the formation participated in the Valley of Arts, Palotanegyed Festival, Baroque Wedding in Győr, Bach in the Subways Budapest and MüPa Early Music Festival. In 2013, the ensemble has won the award for new, fresh talents in the Antré Festival 1.0; in 2015, it won the Special Prize of the "IV. La Stravaganza Baroque Music Contest" held in Cluj-Napoca. Their first album was released in 2019.
The core repertoire of Simplicissimus consists mainly chamber music pieces composed between ca. 1650–1750. The ensemble has a flexible size that changes according to the style and attributes of the concerts: it has given concerts with two participants and also with twenty. The ensemble plays in a historically informed way using period instruments. Its objective is not only to restore the musical characteristics of the respective era and composer; but further to ensure that the pieces convey the same revelation as in their time.
With the choice of its name, the formation pays respect to the German writer and composer of the 1600s, Daniel Speer, whose reports from the Hungarian musical life has been significant ever since. He published his works under the name 'Ungarischer oder Dacianischer Simplicissimus'. However, he also borrowed this name from the main character of H. J. Ch. von Grimmelshausen's novel, Der abenteuerliche Simplicissimus Teutsch. According to the story, this man travels through Europe in the time of the Thirty Years' War, and on his journey he ends up in various adventures. This characterises the journey of the late descendant of the baroque character too: Simplicissimus the formation – and its production and objectives – can be compared to an adventurous travel through different eras, nations and their respective flavours in music, as well as various styles ranging from art music, entertainment music and folk music.
The artistic leader is Zsombor Németh ever since the beginnings.